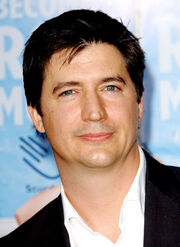 Tony is a demon who lived with his same-sex partner Steve in the apartment building in which Sam, Sock, and Ben lived in.
==He is the leader of the rebellion against the Devil. In "I Want My Baby Back" he came back to warn Sam about the demons who were sent to kill him. Sam, Sock, and Ben gave him a baby that a recent soul left behind. Tony named the baby Stevie after Steve later in the same episode.==
Appearances
Edit
Ad blocker interference detected!
Wikia is a free-to-use site that makes money from advertising. We have a modified experience for viewers using ad blockers

Wikia is not accessible if you've made further modifications. Remove the custom ad blocker rule(s) and the page will load as expected.