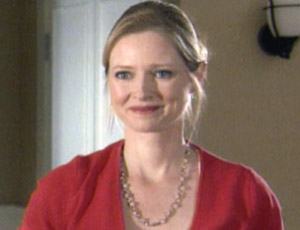 Linda Oliver is Sam's mom. She and Mr. Oliver sold their son's soul to the Devil before he was born. They have another son, Kyle.
It was originally her husband's intention to allow Mrs. Oliver to believe that Sam's obligation was relinquished after his first assignment from the Devil. However, Sam eventually broke down and told his mother the truth, unable to perpetuate the lie. ("Charged")
Appearances
Edit
Ad blocker interference detected!
Wikia is a free-to-use site that makes money from advertising. We have a modified experience for viewers using ad blockers

Wikia is not accessible if you've made further modifications. Remove the custom ad blocker rule(s) and the page will load as expected.