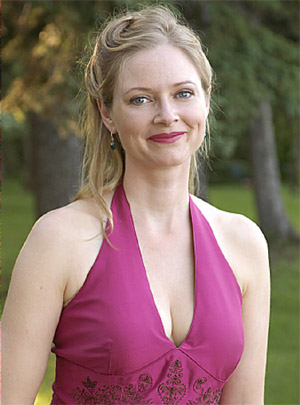 Allison Hossack plays Mrs. Oliver in Reaper.
Hossack's acting career began playing "Olivia Matthews" on the soap opera Another World. She has since appeared in roles on Sliders, The Outer Limits, Poltergeist: The Legacy, Stargate SG-1, and Eureka among others. She played a different character on Stargate SG-1's spin-off series Stargate: Atlantis, a role for which she was nominated as Best Supporting Performance by a Female in a Dramatic Series at the Leo Awards.
External links
Edit
Ad blocker interference detected!
Wikia is a free-to-use site that makes money from advertising. We have a modified experience for viewers using ad blockers

Wikia is not accessible if you've made further modifications. Remove the custom ad blocker rule(s) and the page will load as expected.