Sam requests some time off to go to a concert with Andi, but the Devil refuses and points out that vacation periods are not part of his contract. Therefore, Sam is given a white dove as his next vessel and is sent to capture an escaped magician who kills anyone who does not appreciate his act.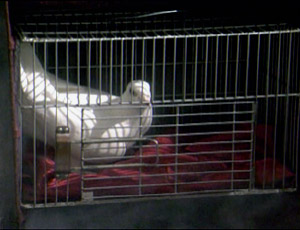 Synopsis
This episode doesn't have a summary yet. Please add one!
Ratings
This episode earned a 2.2 household rating from Nielsen Media Research.
Cast
Regulars
Guest starring
Co-starring
Ad blocker interference detected!
Wikia is a free-to-use site that makes money from advertising. We have a modified experience for viewers using ad blockers

Wikia is not accessible if you've made further modifications. Remove the custom ad blocker rule(s) and the page will load as expected.